Princeton, WV Campus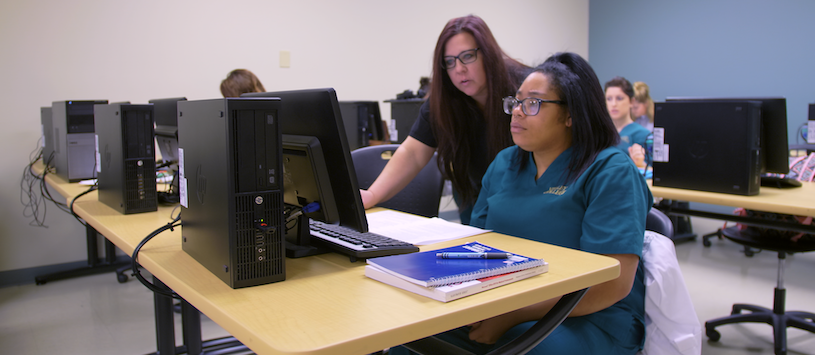 Online Healthcare, Business and IT Career Training
As the majority of demand for training programs in the Princeton area is for Valley College online programs, Valley College has decided to discontinue enrollments at this campus. Princeton's Medical Clinical Assistant program will continue until November 1, 2019, after which Valley College will close* the Princeton campus.
Princeton area residents who are interested in the Medical Clinical Assistant program may choose to consider enrolling in classes at our Beckley campus. Most of our Princeton area students choose to attend our Valley College online division, administered from our Martinsburg location, which continues to offer a robust selection of online courses described below.
Check out Valley Princeton on Facebook
Online Programs Offered at Valley College
Valley College online programs are administered through the Martinsburg campus.
Online programs at Valley College are currently not available to students from California.
Is a Rewarding Career in Healthcare, Business or IT Right For You? Get More Info…
If you're interested in learning more about careers in Healthcare, Business or IT and exploring whether Valley College is right for you, fill out the form on this page to receive more information.
For immediate questions, call 304-579-8767
*For more information please visit: https://studentaid.ed.gov/sa/repay-loans/forgiveness-cancellation/closed-school#criteria