Valley College Campus Programs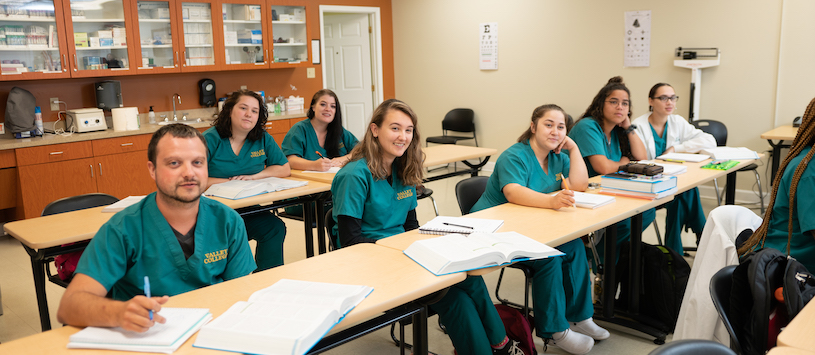 Professional Healthcare Programs in West Virginia and Cleveland, Ohio
There's a big difference between working a job and having a meaningful career that provides for you, both personally and financially. At Valley, we're dedicated to helping you get the skills and hands-on training it takes to start a rewarding new career, without disrupting your whole life.
If you live near the Martinsburg or Beckley, WV, or Cleveland, OH area, come and check out our programs offered on-campus. We will provide you with the learning, resources, and support you need so that you can receive your certificate, diploma, or degree. You will feel confident and prepared to enter the workforce with the skills you've achieved at Valley College.
Campus Programs
Medical Clinical Assistant (MCA)

As a Medical Clinical Assistant, you will provide support to patients, nurses, and physicians in healthcare facilities. You will receive hands-on training during your Clinical Externship to excel in your future career! Learn more.

Veterinary Assistant

Do you have a passion for animals? Are you interested in working in a veterinary office to help treat animals? You can train to quickly start a rewarding, hands-on career as a Veterinary Assistant. Learn more.

Nursing Assistant (CNA)

If you are looking to start a fulfilling career where you will provide significant care to patients in the health care industry, then a rewarding career as a Nursing Assistant (CNA) may be the right fit for you. Learn more.
Not Sure Which Program is Right for You? We Can Help!
A friendly and knowledgeable Admissions Representative would be happy to answer any questions you have and help you to explore your options. Fill out the form on this page to receive more information.
For immediate questions, call your nearest Valley College location today.
Beckley: 304-362-6929
Cleveland: 216-453-8201
Martinsburg: 304-451-3172
Princeton Info Center: 304-579-8767
Online: 888-979-9579