Get the Skills to Become a Nursing Professional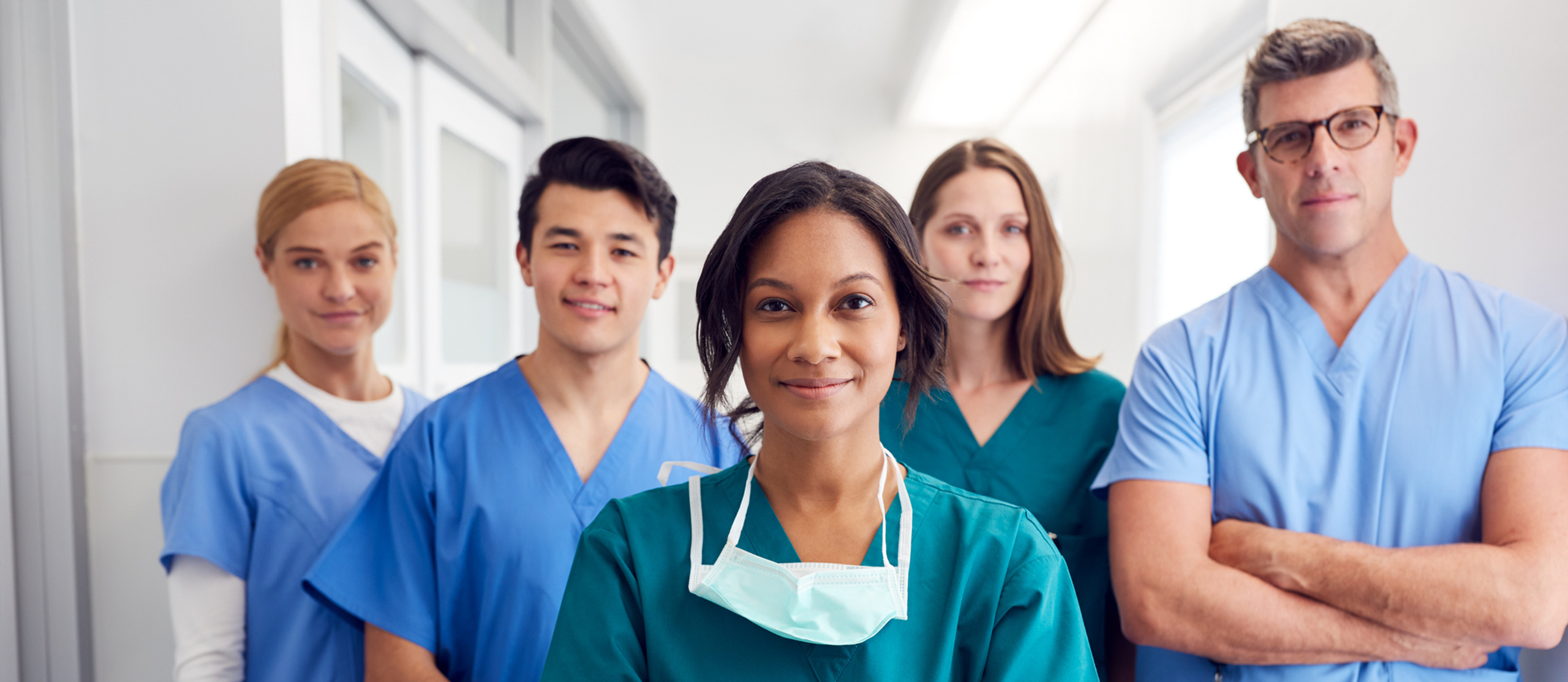 18-Month* Professional Nursing Training Program
Nurses make up the backbone of the healthcare industry. Now more than ever, the strength of our healthcare system and the health of our communities rely on the skills, knowledge, and efforts of skilled nursing professionals.
The Nursing Associates program provides the real-world skills and learning it takes to become a qualified Nurse in 18 months*. This program is delivered by qualified educators that possess a wide range of nursing experience utilizing the principles of Active Learning, Problem-Based Learning, and Transformative Learning.
This program is currently offered at our Beckley, WV Campus & Martinsburg, WV Campus.
The best way to see if Valley College is the right fit for you is to contact an Admissions Representative. Get more information on the Nursing Associates program, career prospects, and financial aid options so that you can make an informed decision about your future. Get more info today.
Become a Skilled Nursing Professional
As a student in Valley College's Nursing Associates program, you will learn how to safely administer prescribed medication, including IV therapy, and provide accurate reporting and documentation for patient records in written and electronic form.
You will learn:
Intro to Nursing
RN Pharmacology
Human Nutrition
Maternity and Child Nursing
Medical Surgical Nursing
Geriatric Nursing
Mental and Behavioral Health
Through a balanced approach of in-class instruction, lab, and clinical activities that are mapped out for a progressive learning experience, instructors will teach you each core element of the program while helping you fully comprehend the importance of communication, teamwork, emotional intelligence and providing patient-centric care.
What Our Graduates Say
Testimonial quotes may be from graduates of any program and are meant to convey student comments about the Valley College educational experience only.

When I started at Valley I was barely getting on by government assistance. It was a difficult 9 months, but with the encouragement of a fabulous staff, I persevered. The students have become like a family and my time spent at Valley College will always be treasured. I graduated on a Thursday and got hired on a Friday. My life is so much better now. I have a full time job with a plethora of benefits. Valley College gave me the knowledge and tools needed to better my life for me and my family.
Career Opportunities
Based upon successful completion of the Nursing Associates program and NCLEX-RN exam, employment opportunities for graduates include, but are not limited to, the following areas:
Hospitals
Emergency Rooms
Surgical Facilities
Physician Offices
Home Health Care Services
Community care facilities for the elderly
Veterans Offices and Facilities
Outpatient Facilities
Secondary Schools
Correctional Facilities
Long Term Care Facilities
Nationally Recognized Certification
Graduates of the Valley College Nursing program are fully prepared and eligible to take the National Council Licensure Examination for Registered Nurse (NCLEX- RN) exam. This is a nationally recognized certification that adds value to your resume and helps employers know you have what they're looking for.
Building Your Career as a Nursing Professional
In addition to gaining the practical skills required to become a Nursing professional, you'll also receive career development guidance so you can make the most of your training and feel prepared to make the transition from student to working professional.
Is a Rewarding Career as a Nurse Right for You? Get More Info…
If you're interested in learning more about careers in Nursing and exploring whether Valley College is right for you, fill out the form on this page to receive more information.
For immediate questions, call:
Beckley: 304-362-6929
Martinsburg: 304-451-3172
*Program length when completed in normal time. Valley College curriculum helps students prepare to take the NCLEX-RN exam. Upon completion of the Nursing program, students must apply for and pass the NCLEX-RN exam to obtain licensure as a Registered Nurse.