Get the Skills to Become a Veterinary Professional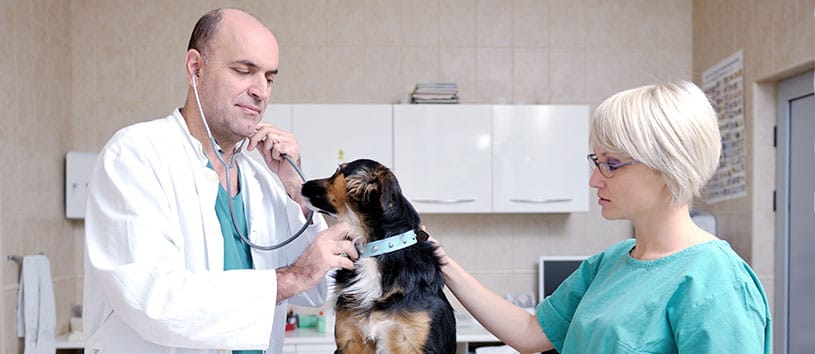 19-Month* Professional Veterinary Technician Training Program in Cleveland, OH
Are you ready to start a career in the rewarding field of veterinary medicine? Are you interested in being part of a technologically growing field where you can heal and improve the wellbeing of animals? If you have always had a love for animals, consider a career as a Veterinary Technician.
Valley College now offers an Associate's Degree (AAS) program that will introduce you to a wide assortment of advanced veterinary-based concepts and techniques. This highly interactive program will also enhance your skills by training you to educate clients and the public on goal standard animal care.
This program is a hybrid program currently offered at our Cleveland, OH campus with some of the courses taught online.
Sep 27th

Veterinary Technician

: Veterinary Technician

Valley College

(Cleveland, OH Campus)

8700 Brookpark Road

Cleveland

OH

United States

44129

If you are interested in working with animals, then a rewarding career as a Veterinary Technician may be perfect for you. You will learn everything from monitoring anesthesia to surgical preparation of animals.

https://valley.edu/wp-content/uploads/2019/10/adobestock_38570791-hero.jpg

Valley College
The best way to see if Valley College is the right fit for you is to come and tour the school. You can tour our facilities and meet with students and instructors. Schedule a tour now or Get more info.
Become a Skilled Veterinary Technician
The Veterinary Technician program will provide you with hands-on training for over 350 essential skills. These essential skills will help prepare you for a fast-paced field where you are constantly learning on the job.
You will learn:
Monitoring anesthesia
Surgical aseptic techniques
Surgical preparation of animals
Animal CPR
Radiology
Phlebotomy
Preparing tissue samples
Laboratory testing
Monitoring critical patients
Neonatal care
Wound management
and more!
As a Veterinary Technician, you have the opportunity to further your love of the veterinary field by specializing in areas that require additional training and education. You can undergo specialized training in areas such as internal medicine, zoological medicine, emergency care, dental technology, anesthesia and more.
Hands-On Practical Experience
You will receive a balanced approach of classroom instruction and practical hands-on work in a laboratory setting that will enable you to master the core competencies needed to become a successful Veterinary Technician.
Throughout this program, you will be exposed to many different types of species so you're prepared for a variety of animal-related careers. Types of species include large animal, small animal, avian, and exotics.
I loved that I could start quickly. I was able to get started just 2 weeks after I met with admissions!
Career Opportunities
Upon successful completion of this program, you will be able to pursue the following positions:
Veterinary Technician
Veterinary Technologist
Veterinary Technician Regulatory Disclosures
Valley College has applied for programmatic accreditation by the Committee on Veterinary Technician Education and Activities (CVTEA).  Pre-accreditation status of affiliation with the CVTEA means the program is progressing toward accreditation. While the process to secure programmatic accreditation is designed to run concurrent with the first cohort of students to progress through the program and, if all criteria are met by the college, to be complete on or about the time the first student graduates, Valley College cannot make a guarantee that it will obtain approval by that time. Please be advised that you must be a graduate from an AVMA approved veterinary technology program in order to be eligible to sit for a Veterinary Technician certification exam following graduation.
Building Your Career as a Veterinary Technician
In addition to gaining the practical skills required to become a Veterinary professional, you'll also receive career development guidance so you can make the most of your training and feel fully prepared to make the transition from student to working professional.
Is a Rewarding Career in Veterinary Health Right for You? Get More Info…
If you're interested in learning more about careers in Veterinary Health and exploring whether Valley College is right for you, fill out the form on this page to receive more information.
For immediate questions, call 216-453-8201
*Program length when completed in normal time