Get the Skills to Become a Cybersecurity Professional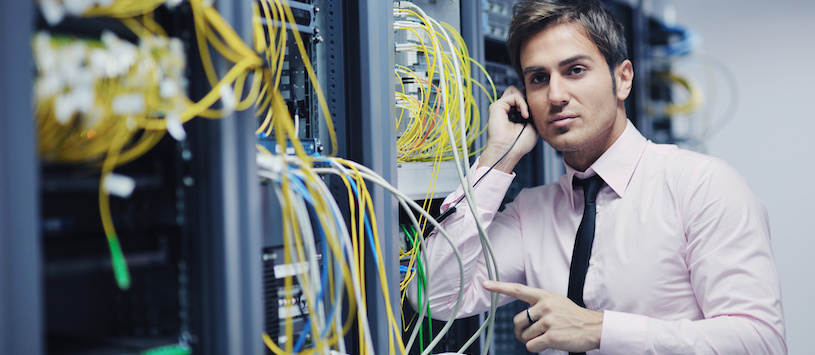 Online Professional Cybersecurity Training in as Little as 16-Months*
Cybersecurity is the protection of digital data from cybercriminals who try to obtain personal, financial, professional information from individuals and organizations around the country and the world. As the internet continues to grow and more data is transferred across networks and different computers, the need for Cybersecurity professionals grow.
At Valley College, we offer two Cybersecurity degree programs ideal for technology-minded individuals who love working with computers and are interested in helping protect critical data from cyber-based attacks.
Jul 27th

Cybersecurity Training

: Cybersecurity Training

Valley College

(Valley Online)

If you are interested in the world of computer security and the protection of digital data, you should consider our 16-month* Associate's or 31-month** Bachelor's online degree programs in Cybersecurity.

https://valley.edu/wp-content/uploads/2019/08/AdobeStock_37429366.jpeg

Valley College
The best way to see if Valley College is the right fit for you is to contact an Admissions Representative. Get more information on the Cybersecurity program, career prospects, and financial aid options so that you can make an informed decision about your future. Get more info today.
At Valley College, we offer two Cybersecurity programs:
Cybersecurity Associate's Degree
Our Cybersecurity Associate's degree is a 16-month* program that allows you to gain the necessary skills to pursue a career in many different IT-related positions in a short amount of time.
Cybersecurity Bachelor's Degree
Our 31-month** Cybersecurity Bachelor's degree program takes things to the next level providing a more in-depth view into the world of Cybersecurity with additional courses and a virtual practice lab that provides real-time scenarios to navigate and solve.
Become a Confident Cybersecurity Professional
Both Cybersecurity programs are designed to provide you with the practical experience and up-to-date skills needed to be competitive in today's job market. You will receive industry-relevant instruction and real-life exercises in a wide variety of important areas related to Cybersecurity, including:
Creating, supporting, and securing various types of networks and systems
Design, implement and integrate cyber controls to protect both on-premise wired and wireless networks as well as data and systems in the cloud
Working through complex technological challenges facing many industries today
Creating project outlines that focus on building solutions that meet the needs of consumers and individuals alike
You will also be exposed to the latest hacking threats and security challenges, as well as the skills you need to combat these Cybersecurity threats and challenges
Whether you have computer security experience and are looking to advance, or you're new to the field and looking to get your start, our Associate's curriculum will provide the practical skills it takes to succeed as a Cybersecurity professional and our Bachelor's will take you to the next level.
None of my family has ever graduated from college. I wanted to challenge myself, and I wanted to be an example for my kids. I wanted them to see me graduate and show them that hard work pays off. I had to believe in myself that I could do it. All of the Valley instructors helped guide me along the way and motivate me, which helped me succeed. Do your best, try hard and don't procrastinate. Anybody can succeed if they put forward the effort!
Career Opportunities
Upon successful completion of this program, you may pursue a variety of interesting professional positions, including:
Network Security Specialist
Data Security Specialist
Cloud Security Specialist
Security Engineer
Information Assurance Engineer
Security Administrator
Information Security Manager
Security Analyst

Cyber Intelligence Analyst
IT Security Specialist
Infosec Technician
Privacy and Security Architect
Network Security Architect
IT Auditor
Network Security Consultant
Infrastructure Security Consultant
Who Hires Our Cybersecurity Grads?
Valley Cybersecurity Grads are In Demand! Check out these high-profile employers!





The Rehancement Group – Government/Security Contractor
GDC – Government/Security Contractor
Synergy – Government Cybersecurity Contractor
Williams Lea – Business Outsourcing
Monticola Security – Security Services
And many more!
Multi-National Defense Security and Aerospace Company – 83,000 employees
Multi-National Information Technology Company – 350,000 employees
Multi-National Financial Services Company – 259,000 employees
Government/Healthcare Project Management Contractor
Global/National Intelligence Contractor – 15,000 employees
US Government Agency – 74,000 employees
Appalachian Region Energy Company
Certifications Related to Cybersecurity
Valley College is a proud partner of CompTIA, where together, we work to help you become certified in several specialties. Below, you will find an introduction to the certifications that our program will help you prepare for as a member of our Cybersecurity program. You will also have a dedicated Student Success Coach who will help you create a personalized plan for obtaining these certifications as you proceed through the program.
Training Suited for Your Schedule
Both Cybersecurity degree programs are offered entirely online. You get the technical skills and practical industry knowledge it takes to pursue a rewarding career, in a convenient and flexible format that fits your life.
You may be training on your own schedule, but you are far from alone. Dedicated instructors will provide you with the personalized instruction you need to be successful, as well as an Online Student Success Coach who will provide ongoing student services throughout your Cybersecurity training.
No Commute – save time & money by not having to travel to campus
Get Your Own Schedule – training to fit your life
Learn at Your Own Pace – schooling to fit your learning style
Building Your Career as a Cybersecurity Professional
In addition to gaining the practical skills required to become a Cybersecurity professional, you'll also receive career development guidance so you can make the most of your training and feel fully prepared to make the transition from student to working professional.
Is a Rewarding Career in Cybersecurity Right for You? Get More Info…
If you're interested in learning more about careers in Cybersecurity and exploring whether Valley College is right for you, fill out the form on this page to receive more information.
For immediate questions, call:
Akron Info Center: 330-969-8200
Beckley: 304-362-6929
Cleveland: 216-453-8201
Martinsburg: 304-451-3172
Princeton Info Center: 304-579-8767
Online: 888-979-9579
Valley College online programs are administered through the Martinsburg campus.
Online programs at Valley College are currently not available to students from California.
*Associate's Degree Program length when completed in normal time
**Bachelor's Degree Program length when completed in normal time.