About Valley College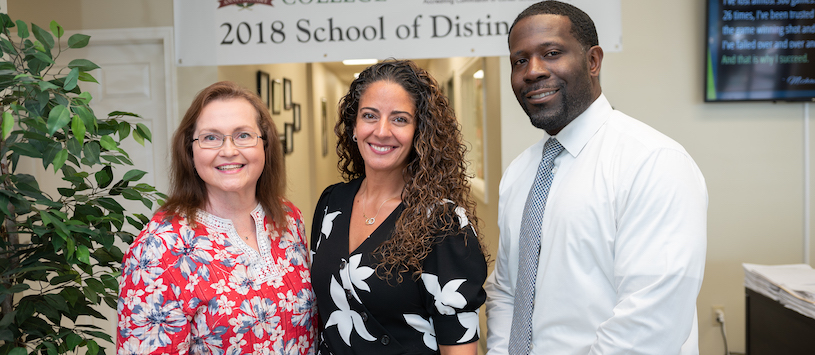 Franciscan Services Acquires Valley College
Valley College is excited to announce that The Board of Trustees of Hilbert College, a Catholic Franciscan college based in Hamburg, New York, recently announced the acquisition of our great institution by Franciscan Services, a not-for-profit affiliate of Hilbert College. Together, the colleges will serve more than 2,000 students across New York, West Virginia, and Ohio in traditional and online programs. All required regulatory approvals have been secured and the consortium began operations on June 1.
Under the auspices of Franciscan Services, the two colleges will operate independently as separate colleges, contributing to each other's vitality within their accreditors' policies. Immediate plans between the two colleges include the establishment of transfer articulations in their respective online degree programs, the sharing of best practices, and expanded tuition waiver benefits for employees at both colleges.
Providing Quality Career Training Since 1987
Valley College was founded in 1987 to deliver career education programs to local communities in West Virginia. Since then, the college has evolved over time as the needs of its students and local employers have changed. We aim to provide you with the support you need to graduate and start a rewarding career. At Valley College, we know that going to school is about more than a certificate to hang on the wall. It's about getting a great job you love. We also know that our success is measured by your success. Our worth is based on helping you build a brighter future through focused career training and access to resources to improve your life.

*Results of Student Satisfaction Survey, May 2019 (average across all WV campuses)
We cannot guarantee to get you a job, but we're committed to your long-term success and will work with you one-on-one to provide ongoing support from the first day you inquire, through graduation and beyond.
ACCSC 2018 School of Distinction
Valley College has been named one of the ACCSC's Schools of Distinction for 2018. This award recognizes member schools that have demonstrated a commitment to the expectations of the ACCSC accreditation, as well as a commitment to delivering quality education programs to its students.
Community Involvement
Mission Statement
Our mission is to meet the educational and professional needs of the community by delivering quality degree and certificate programs, which are flexible and career-oriented.
Valley College's objectives are to:
Provide quality educational programs
Offer career-oriented programs
Deliver flexible programs
Use current technology
Meet the educational needs of the community
Support the professional needs of the community
Is a Rewarding Career in Healthcare, Business or IT Right For You? Get More Info…
If you're interested in learning more about careers in Healthcare, Business or IT and exploring whether Valley College is right for you, fill out the form on this page to receive more information.
For immediate questions, call your nearest Valley College location today.
Beckley: 304-362-6929
Cleveland: 216-453-8201
Martinsburg: 304-451-3172
Fairlawn: 330-997-8900