Military to College Transition
Making the transition from the military to a college setting is not an easy task. Our transition guide is designed to ease that transition and help you choose the right career path. You will find the skills needed to be successful in several different career paths along with tips for transitioning into college.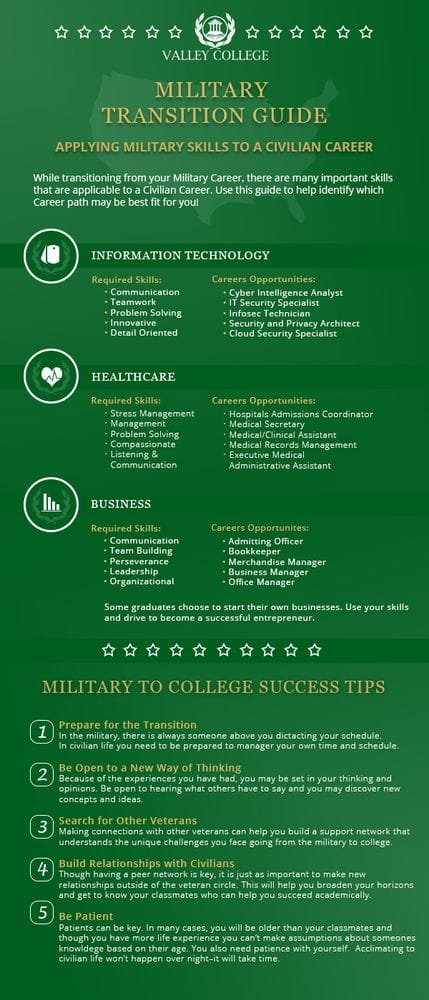 Have Additional Questions?
If you have additional questions, reach out to one of our Admissions Representatives, who can answer your questions and help you enroll in one of our programs. To contact an Admissions Representative, fill out the form on this page or call one of the numbers below.
Beckley: 304-252-9547
Martinsburg: 304-263-0979
Princeton: 304-425-2323
Online: 888-535-3276